Protest and Democracy: Hannah Arendt and the Foundation of Freedom
Roger Berkowitz

Bard College
Abstract
The great political achievement of the modern era, stable representative democracies that legitimate power, are everywhere under attack. No thinker can better help understand our present democratic disillusionment than Hannah Arendt. Arendt argues that as bureaucracies and governments grow, individual action is evermore attenuated in its ability to make a difference in the world. The result is frustration that can lead to indignation and anger of citizens on both the left and the right. And a consequence of this increasing anger and frustration is the glorification of protest as a space of freedom in modern politics. In this paper I explore the works of a number of political theorists who have been writing in the last twenty to thirty years and who are all arguing that the place to look for freedom is not in government, but in protest. And I'm going to contrast them with Arendt's argument that freedom must be instituted and founded in political institutions. The three theorists of protest I have in mind are Simon Critchley, David Graeber, and Jacques Rancière.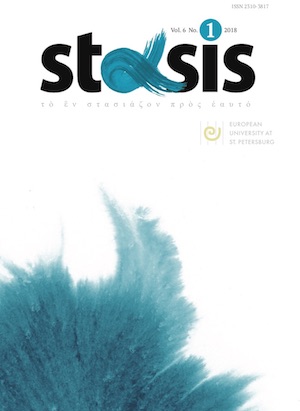 How to Cite
Berkowitz, R. (2018). Protest and Democracy: Hannah Arendt and the Foundation of Freedom. Stasis, 6(1). Retrieved from http://stasisjournal.net/index.php/journal/article/view/74
This work is licensed under a Creative Commons Attribution 4.0 International License.