Назад в будущее: наступательный консерватизм и «русский кошмар»
Abstract
Book review: Илья Будрайтскис. Мир, который построил Хантингтон, и в котором живем все мы. Парадоксы консервативного поворота в России.
М.: Издательство книжного магазина «Циолковский», 2020, 160 с. ISBN 9785604367322
References
Brown, Wendy (2006). "American Nightmare: Neoliberalism, Neoconservatism, and Democratization." Political Theory 34, No 6 (2006): 690–714.
Huntington, Samuel (1957). "Conservatism as an Ideology." The American Political Science Review 51, No 2 (1957): 454–473.
Prozorov, Sergei (2004). "Russian Conservatism in the Putin Presidency: The Dispersion of a Hegemonic Discourse." Econstor. https://www.econstor.eu/bitstream/10419/84604/1/DIIS2004-20.pdf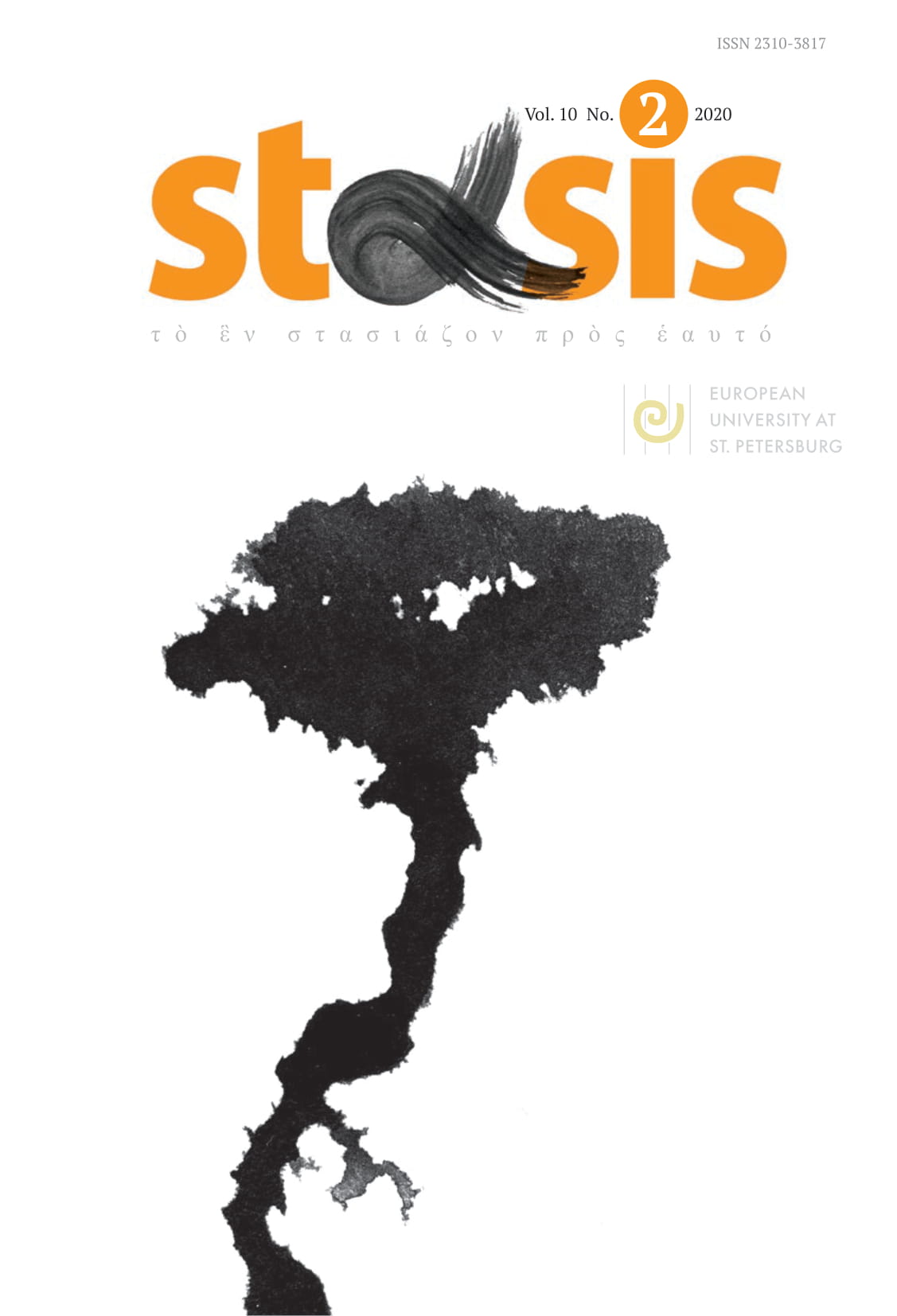 How to Cite
LebedevD. (2021). Назад в будущее: наступательный консерватизм и «русский кошмар». Stasis, 10(2). Retrieved from http://stasisjournal.net/index.php/journal/article/view/182
Copyright (c) 2020 European University at St Petersburg
This work is licensed under a Creative Commons Attribution 4.0 International License.