The Wood(s): On the Problem of Living Matter in Ancient and Contemporary Biology
Abstract
The Wood(s) [Les] by Vladimir Bibikhin was originally published in Russian in 2011.
This translation is published by arrangement with Publising House "Nauka", SPb.


Translated by Michael Marder.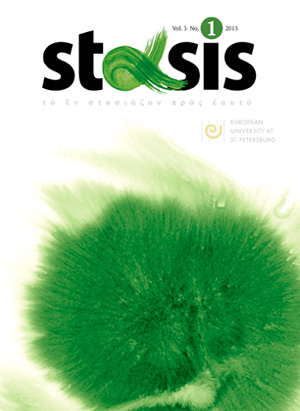 How to Cite
BibikhinV. (2018). The Wood(s): On the Problem of Living Matter in Ancient and Contemporary Biology. Stasis, 3(1). Retrieved from http://stasisjournal.net/index.php/journal/article/view/124
Copyright (c) 2015-06-07 European University at St Petersburg
This work is licensed under a Creative Commons Attribution 4.0 International License.