The Agonism Between Democracy and Sovereignty as the Form of the Political
Abstract
Book Review: Dimitris Vardoulakis, Stasis Before the State: Nine Theses On Agonistic Democracy
New York: Fordham University Press, 2018, 153 pp., ISBN 9780823277407
References
Lambropoulos, Vassilis. "Justice and Good Governance: Solon's Eunomia Elegy." Thesis Eleven 49 (May 1997): 1–30.

Vardoulakis, Dimitris (2013). Sovereignty and Its Other: Toward a Dejustification of Violence. New York: Fordham University Press.

Vardoulakis, Dimitris (forthcoming). Violence and Democracy.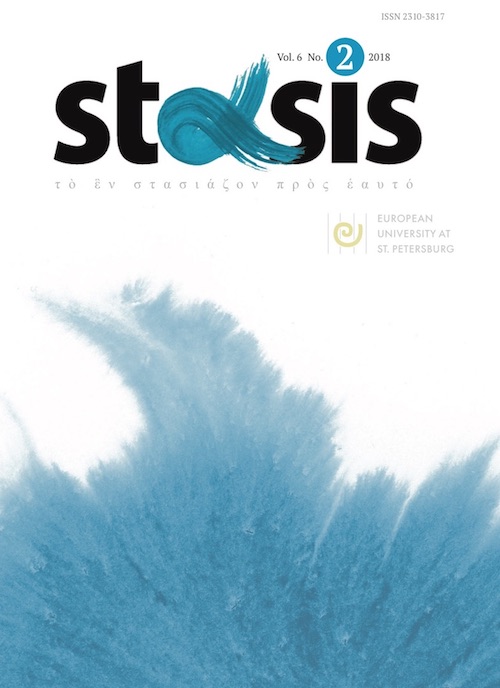 How to Cite
LambropoulosV. (2018). The Agonism Between Democracy and Sovereignty as the Form of the Political. Stasis, 6(2). https://doi.org/10.33280/2310-3817-2018-6-2-334-337
Copyright (c) 2018 European University at St Petersburg
This work is licensed under a Creative Commons Attribution 4.0 International License.